Roman Style Wax Tablet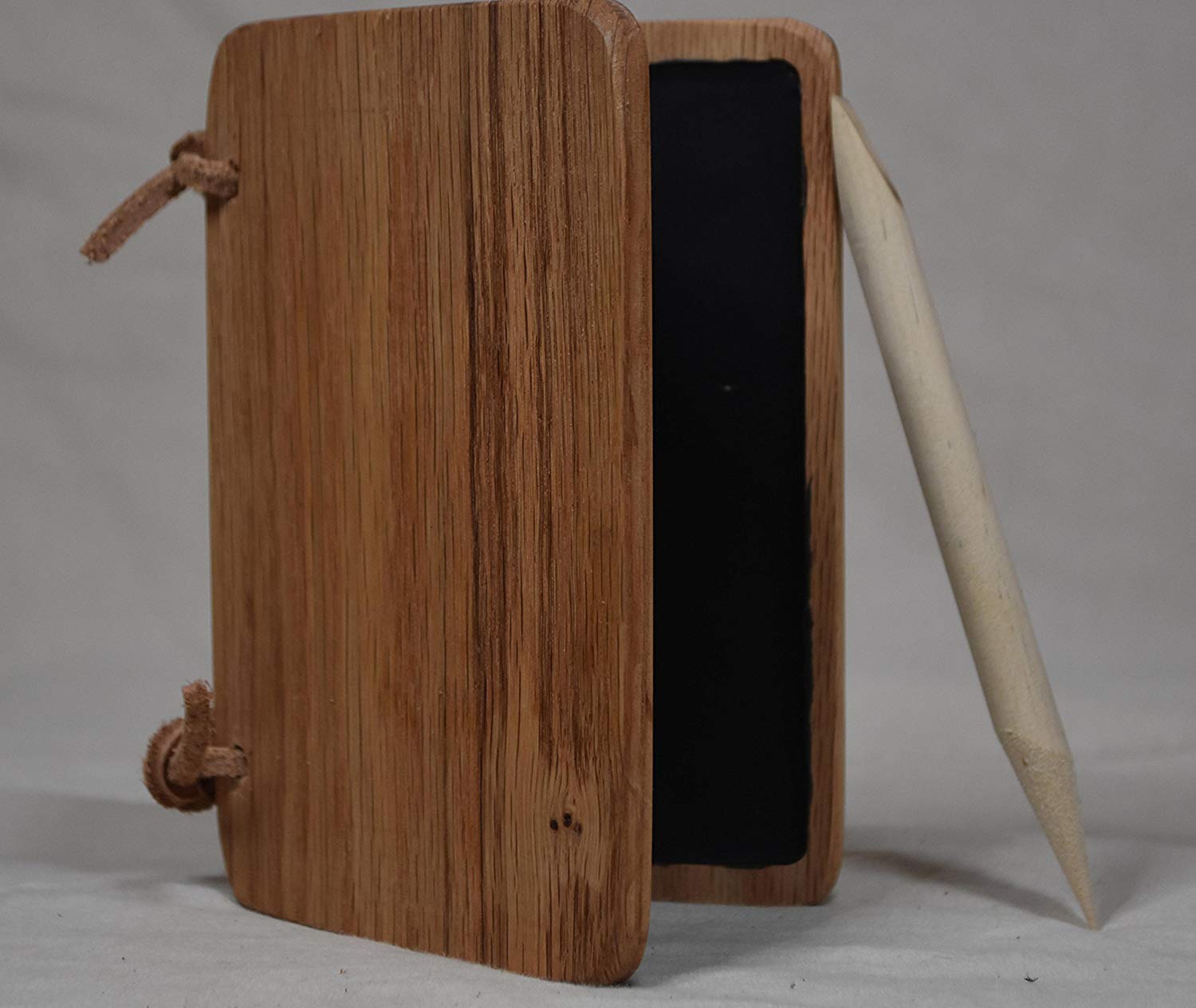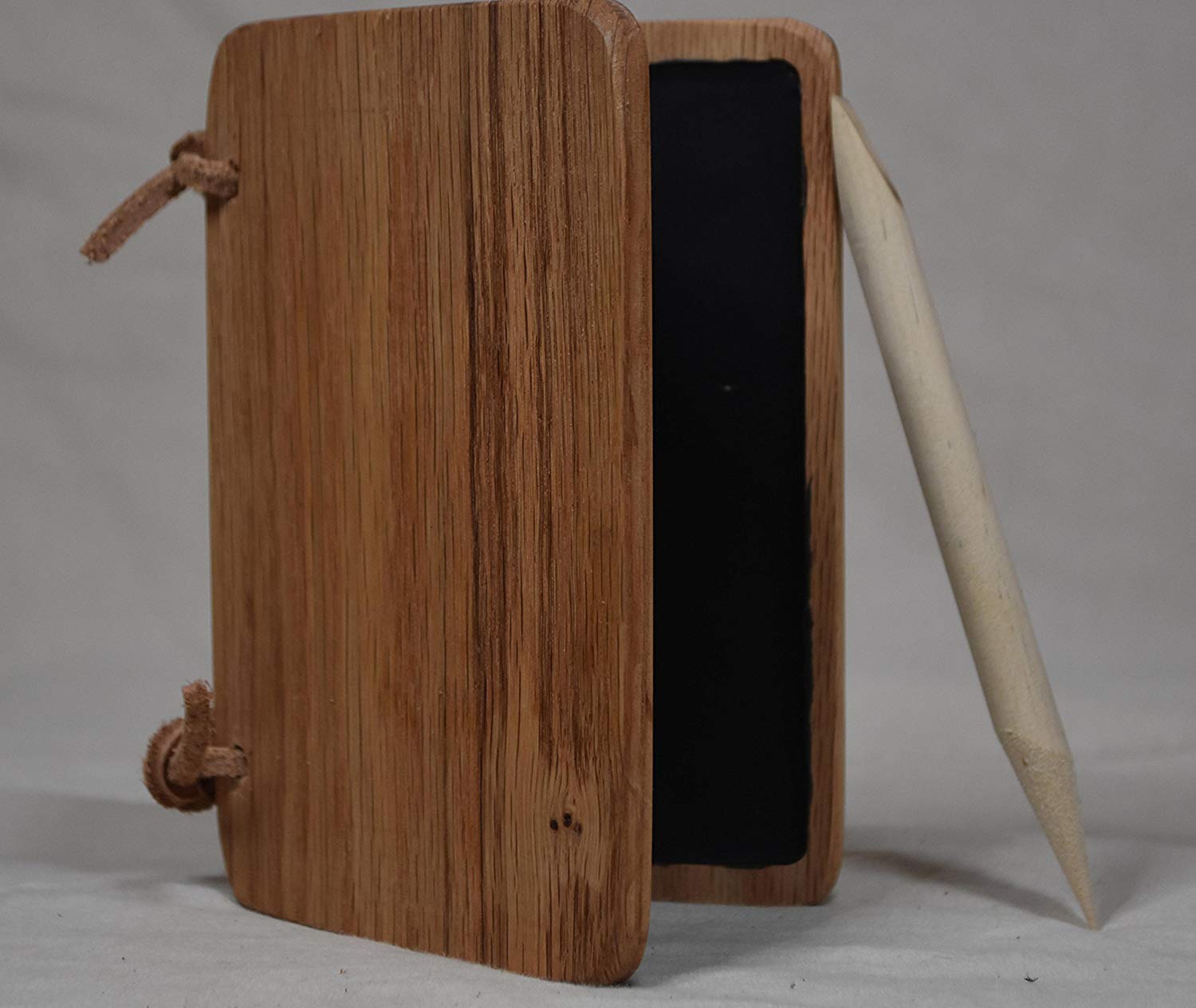 Roman Style Wax Tablet
Wax tablets were used from ancient Roman and Greek times thru the renaissance for everything from art design to industry records and inventory.
This tablet measures 3.5 x 4.5 inches and is a representative example of the tablets we make, since they are hand made from natural materials please expect some variation (difference in wood grain from the one pictured, different colored leather, etc.) from tablet to tablet. The tablet pictured here comes with a wooden stylus, but a metal stylus is also an option (it is what we prefer).
As is traditional for Roman wax tablets, these have black pigmented bee's wax.